As a result of a visit to Togo by one of our members on a volunteer team some years ago, the need was seem for an ongoing partnership to assist the Church in that country in its work of mission. The Methodist Church in Togo has a very active programme of evangelism and of social, health and educational development.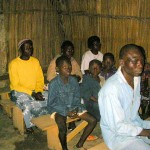 Since that first visit the congregation at Glenburn have developed a partnership with the Church in Togo in assisting them in their work. We provide ongoing financial support for two missionary evangelists who are planting and pastoring church's in the North of the country.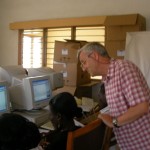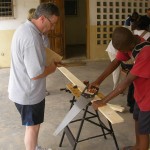 Members of our congregation have responded to requests for training in such areas as Sunday School teaching, evangelism, IT skills and manual skills.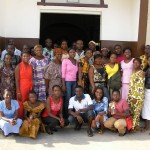 In addition, we have been able to provide finance to help with the building of a small church and two classrooms in a secondary school to relieve the pressure of the number of pupils in classes.